Alien doctor
Alien doctor
"A subtle thought that is in error may yet give rise to fruitful inquiry that can establish truths of great value."
Isaac Asimov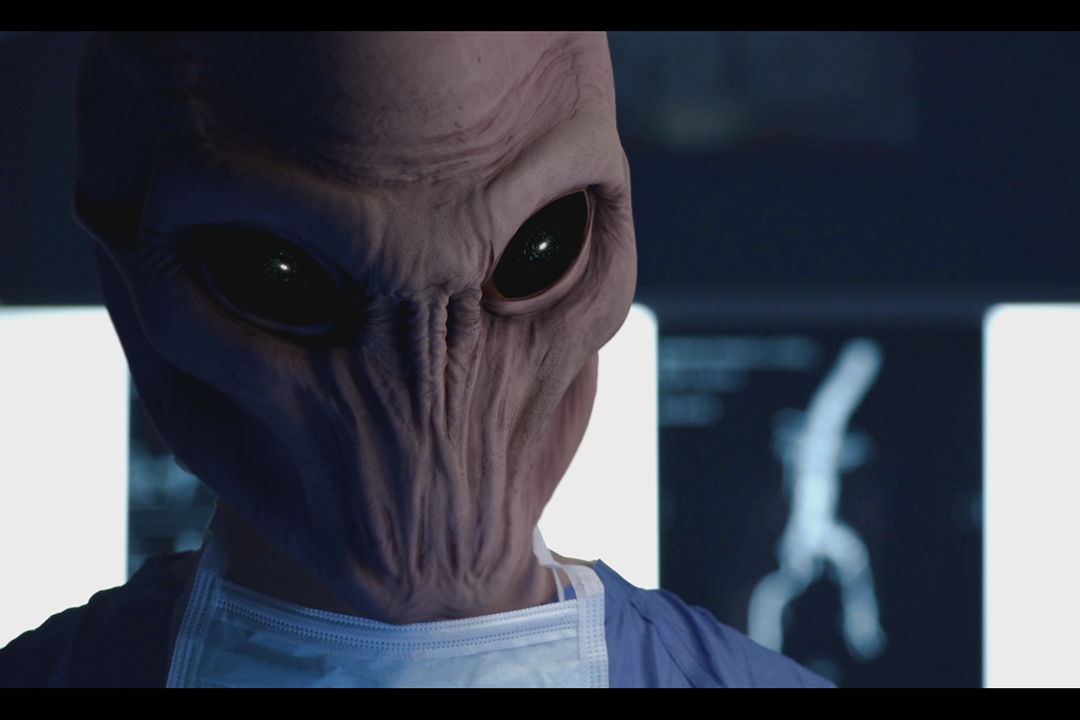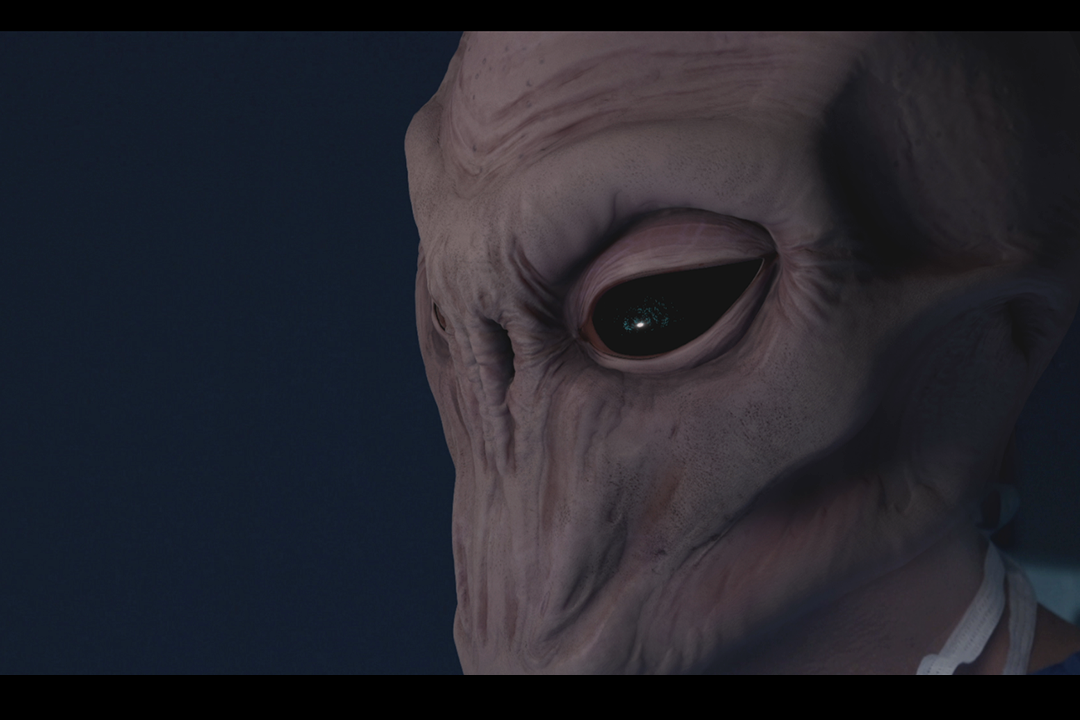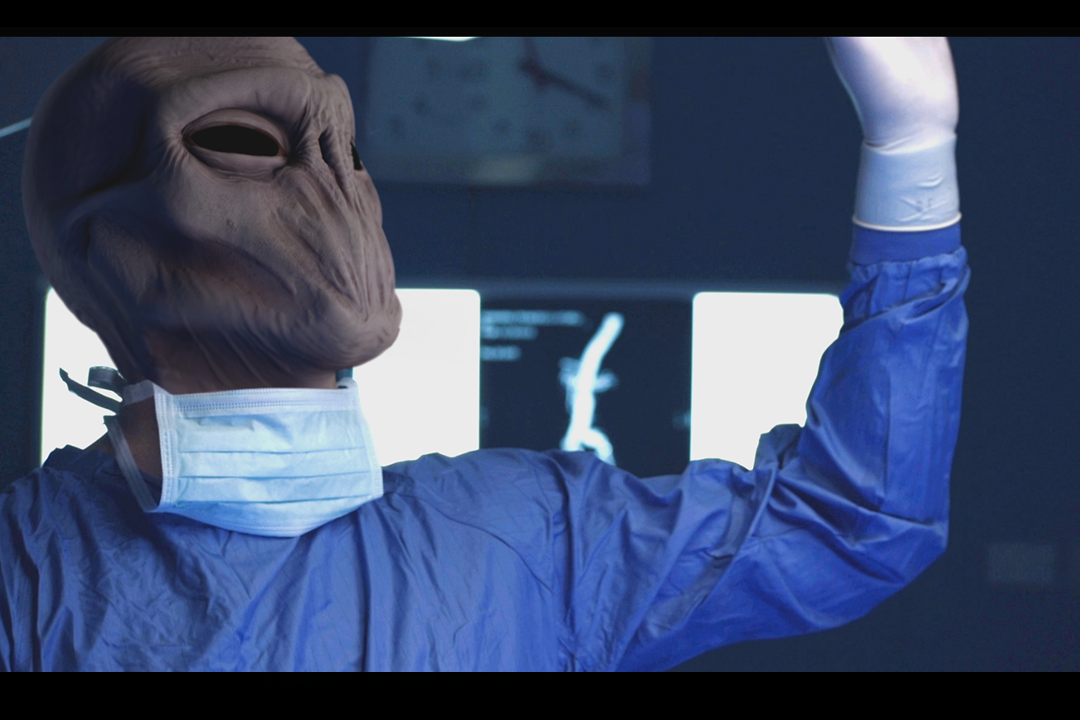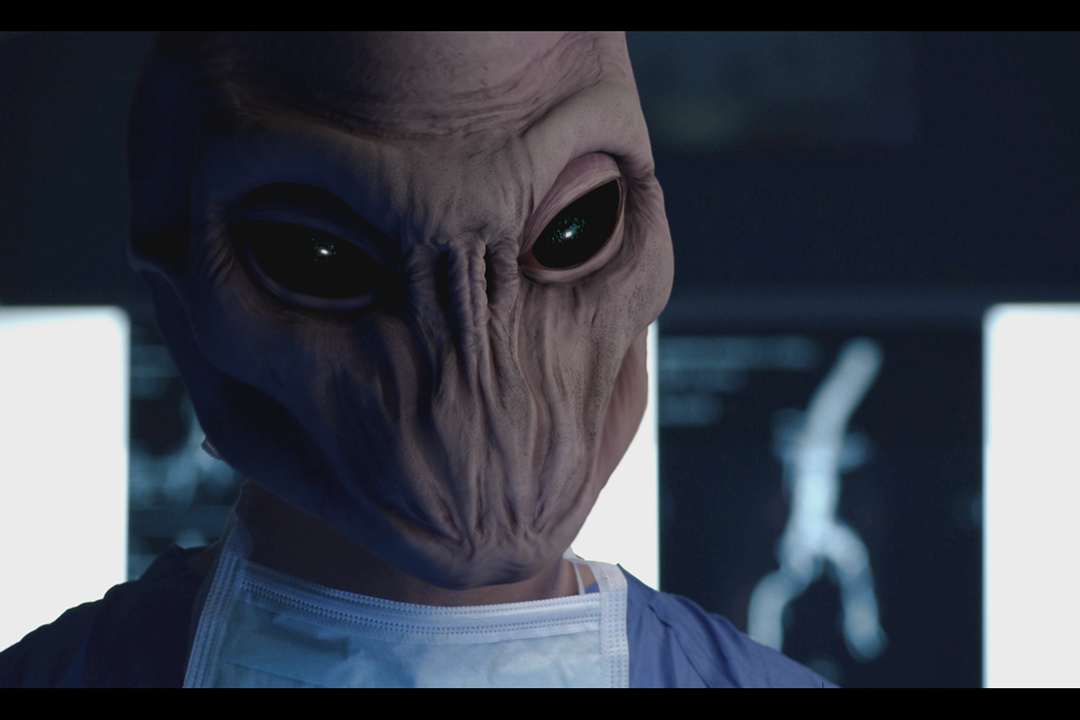 This is one of our best works and probably our hardest challenge.
The idea was simple: Replace the actor's head with the alien one.
After the brainstorming with the director's movie we created the concept.
We started modeling and texturing the head.
Meanwhile, the rig started and we realized that humans, instead of dugongos, make micro movements
very difficult to capture.
for this reason we combined different techniques: facial mocap and animation.
Facial mocap allowed us to capture micro movements and some expressions while details and key elements were made by classic animation.
Thanks to a sophisticated rig we were able to change the uvs before having the final model.
Furthermore the rig allowed both the animation and the track software to communicate each other.
Once the animation was done, it was time to rendering.
Comp took an other week.
The initial Asimov quote is perfect for describe our best solutions and ideas once we left the comfort zone
of our "tested" workflow.